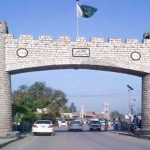 LAHORE: PCB Chairman Najam Sethi, upon his return from abroad, has reviewed the report on Umar Akmal submitted by the PCB's Disciplinary Committee and has sanctioned their findings.
Umar was found by the committee to be in breach of clauses 2.2.5, 4.1 and 4.4 of his central contract when he clashed with head coach Mickey Arthur and batting coach Grant Flower.
For the violation, Umar has been banned for three matches, while a fine of Rs1 million has also been slapped on the right-hander.
Umar would also not be given any NOC to participate in foreign leagues or matches for the next two months.
Sethi said these sanctions have been placed with a heavy heart but with the hope that they serve as a precedent for all cricketers.