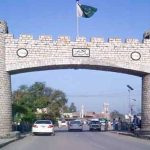 ISLAMABAD: Pakistani journalist Cyril Almeida has been put on the Exit Control List (ECL) after his controversial report in Dawn newspaper on a recent meeting between government and military bigwigs.
"I am told and have been informed and have been shown evidence that I am on the Exit Control List," Almeida, who is Dawn's assistant editor, confirmed the development on Twitter.
"Was a long-planned trip, for at least several mths now. There are certain things that I will never, ever forgive. I feel sad tonight. This is my life, my country. What went wrong. Puzzled, saddened. Had no intention of going anywhere; this is my home. Pakistan," he said in a series of tweets.
ECL is a system of border control maintained by the government under an ordinance which bars people whose names appear on the list from leaving the country.
The Pakistani authorities have yet to comment on the development.
In his story, the prominent journalist had claimed rifts between the country's civilian and military leaderships.
The government has strongly denied the report.
Spokesman of Prime Minister's Office rejected contents of the story as 'speculative' and 'misleading' as well as 'factually incorrect'.
"It is an amalgamation of fiction and half-truths which too are invariably reported out of context," the PM house spokesman had said in a statement.