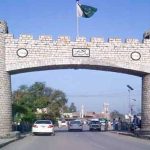 ISLAMABAD: A spokesman for the Ministry has said the Interior Minister has taken serious notice of yesterday's off-loading of children of Mr. Kasuri.
In a statement, the spokesman said, the Minister has ordered an inquiry as to why names were put on the ECL because of personal or family feud. He has also directed that passports of the family should be given back to them.
He has also ordered suspension of the officer who put their names on the ECL.
The spokesman said the name of super model Ayyan Ali has not been placed in the Exit Control List (ECL).
He said the ECL would not be allowed to use to settle personal, political and financial scores.
"As per new code of conduct, anyone who is referred by a court or investigation agency concerned will be put on ECL", the spokesman said.