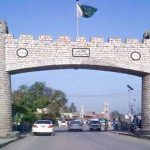 ISLAMABAD: The nation is in a state of mourning after the yesterday (Wednesday) evening's tragic crash of a PIA airliner near Havelian, Abbottabad that claimed 48 precious lives.
The plane was coming from Chitral to Islamabad when it met with the accident and crashed into the hilly area of Abbottabad district.
Renowned Na'at Khwan and preacher Junaid Jamshed and his wife were among the ill-fated passengers, who lost their lives in the tragedy.
Deputy Commissioner Chitral Usama Warraich also died in the crash.
President Mamnoon Hussain and Prime Minister Muhammad Nawaz Sharif have termed the crash of plane a national tragedy and said the incident has saddened the entire nation.
Chief of the Army Staff General Qamar Javed Bajwa has also expressed deep grief over the loss of precious lives in the incident.
Meanwhile, all the dead bodies of passengers have been recovered from the wreckage and shifted to Ayub Medical Complex Abbottabad. The bodies will be brought to Islamabad today.
Pakistan Army, civil administration, NDMA and Police took part in the rescue operation and the bodies were shifted by helicopters.
A NADRA team completed the identification process of all passengers through biometric scanning. The team was specially sent to identify the passengers upon the orders of Prime Minister Muhammad Nawaz Sharif. The bodies will be shifted to PIMS Islamabad today for further identification through DNA test.
Meanwhile, addressing a news conference in Islamabad, PIA Chairman Azam Saigol announced to conduct complete investigations into the crash.
He said there was no technical fault in the "ATR" plane and these are considered safe for travel as thousands of French manufactured aircraft are operating around the world.
He said the plane was manufactured in 2007 and inducted into the PIA fleet the same year. The Chairman said the crashed plane underwent an air worthiness check in October under supervision of PIA engineers.
He said it was not possible that any plane was allowed to fly with a technical fault.
Azam Saigol said we came to know that one engine of the plane had developed fault and we were hopeful that the plane would manage to land safely with the second engine but unfortunately it crashed.
He said Black Box of the aircraft has been found and will be sent to French company to retrieve data.
PIA has set up emergency response centre and can be accessed at telephone numbers 021-99044376 and 021-99044394.