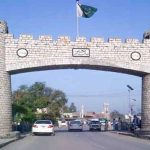 ISLAMABAD: Pakistan Tehreek-e-Insaf chairman Imran Khan on Sunday said that the year 2017 gave hope for justice and that upcoming year promises to be an exciting time as the nation stands on the threshold of change and justice.
"As 2017 draws to a close, we as a nation should thank Allah by making it a year which gave us hope for justice as the entrenched corruption mafia crumbled because of the SC & work of JIT which brought the powerful under Rule of Law," he said in a statement released on micro-blogging site Twitter on New Years Eve.
The PTI chairman was referring to the Panama Papers under the Supreme Court on July 28 disqualifed Nawaz Sharif as prime minister.
"For me 2018 promises to be a most exciting time in Pakistan's history as the nation stands on the threshold of change with justice and rule of law bringing an end to corruption mafias; & making this country great and prosperous for ALL its citizens."
"The unravelling of the corrupt mafia has led to Sharif's cry of despair: Mujhay kyun nikala," Imran Khan added.
The year also proved to good year for the PTI chairman as he was not disqualified by the Supreme Court in a case relating to his residence and offshore company.