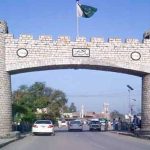 RAWALPINDI: Pakistan Tehreek-e-Insaf chief Imran Khan on Sunday vowed to strip corrupt rulers from leadership and defeat corrupt mafia in the general polls 2018 adding that Sharif family stole masses' money and stashed it abroad.
Imran Khan was addressing membership campaign in Rawalpindi. Imran Khan accused Punjab government of spending money allocated for health and education sectors on Metro Bus projects.
Khan said respect would be given to green-passport across globe. "I have been waiting for this match since 22 years. 2018 is year of naya (new in English) Pakistan".
Imran said that Metro and other projects were launched for mega corruption. He said the people's money could be spend on clean water and hospitals.
Imran Khan said that the new Pakistan will emerge in 2018. He said that people will get rid of corrupt politicians this year and added that he had been waiting for this match for last 22 years.
Imran said that PML-N will receive humiliating defeat in the upcoming elections. He said the corrupt mafia is also involved in money laundering.