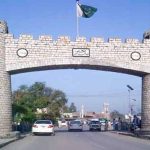 LAHORE: Pakistan Muslim League-Nawaz President Shehbaz Sharif remarked on Sunday that Pakistan would suffer irreparable damage if the upcoming general election is not transparent.
Former Punjab chief minister made these remarks during a meeting with PML-N's lawyer's forum in Lahore. The meeting was also attended by Naseer Bhatta and Syed Mushahid Hussain.
"The nation will reject the politics of chaos against performance," he remarked adding "there is our performance on one hand and on the other, there is nothing but false promises."
Shehbaz shared that Pakistan was facing two major problems during last general election; load-shedding and terrorism. "PML-N government worked towards eliminating both the menaces."
On Saturday, Pakistan Muslim League-Nawaz (PML-N) announced names of its candidates for national and provincial assembly seats from Punjab.
PML-N President Shehbaz Sharif will contest the polls from NA-132 and NA-192. Maryam Nawaz will contest the elections from NA-125 Lahore.
Hamza Shehbaz, son of PML-N President Shehbaz Sharif, will contest the polls from NA-124.
Former minister of railways Khawaja Saad Rafique will face off PTI chairman Imran Khan in NA-131.
The party has fielded Ahsan Iqbal from NA-78, Khawaja Asif from NA-73, Rana Sanaullah from NA-106 and Abid Sher Ali from NA-108.
The PML-N has fielded Ayaz Sadiq against PTI's Ejaz Ahmad Chaudhry in NA-133 Lahore.