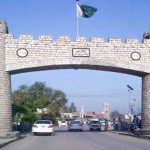 The government is all set to pass its Finance (Supplementary) Bill 2021 through National Assembly on Thursday (today) to ensure its sixth review of the $6 billion Extended Fund Facility (EFF) gets cleared by the International Monetary Fund's (IMF) executive board, paving the way for the disbursement of about $1bn tranche.
Prime Minister Imran Khan has called a meeting of the parliamentary groups of parties included in the ruling alliance led by the Pakistan Tehreek-i-Insaf (PTI) ahead of the crucial session to supercharge the efforts to counter the opposition's resistance and steer the bill into law. The meeting of the parliamentary group of the ruling alliance will be held at 2pm in the Parliament House. Prime Minister Khan will be in the chair.
Sources privy to the matter said the senior leadership of the PTI has also approached the leaders of the coalition parties to muster enough support to put the legislation on the floor for approval. In addition, Punjab Chief Minister Usman Buzdar and Khyber Pakhtunkhwa Chief Minister Mahmood Khan have also arrived in the federal capital and hosted separate dinners for the lawmakers of their respective provinces.
The government lawmakers finalised the strategy to score a tactical victory against the opposition seeking to beat back the bill during the NA session.
Meanwhile, the opposition has also formulated a protest strategy, rolling up the sleeves to mount pressure on the government inside as well as outside the National Assembly to block the government's bill. According to sources, Leader of the Opposition in National Assembly Shehbaz Sharif and other opposition leaders will address the protest rally.