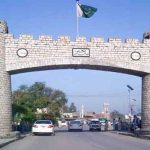 ISLAMABAD: The National Assembly is meeting today at 3.30 p.m. to elect Leader of the House.
PTI Chairman Imran Khan and PML-N President Shahbaz Sharif are in the field for election of Prime Minister.
National Assembly Speaker Asad Qaiser scrutinised nomination papers of both the candidates and held them in order.
Prior to the session, Members of the National Assembly belonging to PTI and its allies will meet at Parliament House with Imran Khan in the chair at 2.00 pm to formulate strategy for the session.
The election would be held through division of the House.
The elected prime minister is expected to take oath on Saturday.
Separately, the Pakistan People s Party (PPP) has decided to abstain from polls for leader of the House.
As per details garnered, PPP has taken this decision after top brass decided not to vote for grand opposition's nominee Shehbaz Sharif for elections for premier.
PPP's co-chairman Asif Ali Zardari would not attend the historic session whereas chairman Bilawal Bhutto Zardari will address the House once the voting is concluded.
PPP has decided not to support Pakistan Muslim League-Nawaz's (PML-N) candidate Shehbaz Sharif in prime minister (PM) polls citing latter's statements against Asif Ali Zardari in the past.
During an interview, PPP leader Chaudhry Manzoor said that the decision not to back PML-N was taken three days ago.
The party has also stayed away from the election of Punjab Assembly speaker and deputy speaker.