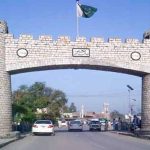 ISLAMABAD: National Assembly will resume its session at the Parliament House in Islamabd today (Monday) at 4:00 pm after two days break.
Debate on federal budget 2020-2021 will begin during today's session. Coronavirus situation in the country and government performance to deal with the disease will also come under discussion during NA session.
Pakistan Muslim League-Nawaz (PML-N) parliamentary leader Khawaja Asif will start the debate in absence of opposition leader Shahbaz Sharif who is in isolation at his residence after his coronavirus test came positive.