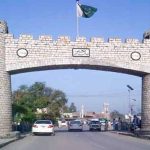 ISLAMABAD: The National, Punjab and Balochistan assemblies dissolved last night on completion of five-year terms.
The assemblies of Sindh and Khyber Pakhtunkhwa already completed their terms on Monday and stood dissolved.
The dissolution of assemblies paved the way for establishment of caretaker setups and conduct of general elections in the country.