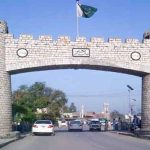 ISLAMABAD: After the passage of the Practice and Procedure Bill 2023 by the National Assembly, the affecteES of the judgments made through the suo motu notices by former Chief Justices Iftikhar Chaudhry and Saqib Nisar will have the right to appeal.
According to sources, within one month, appeals could be filed against 207 decisions of the former chief justice Iftikhar Chaudry and 49 decisions of ex-chief justice Saqib Nisar in suo motu notices.
The affectees including Muslim League (N) leader Nawaz Sharif, People's Party leader Yousuf Raza Gilani, Jahangir Tareen, and Khursheed Shah will also have the right to appeal. The right to appeal in the case of suo motu notices will also be available for the judgments made earlier.
According to sources, there will be one month's time for appeal for judgments under section 184/3.