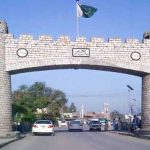 ISLAMABAD: Former prime minister Nawaz Sharif has answered the remaining four questions of National Accountability Bureau (NAB) in a case pertaining to Avenfield reference in accountability court.
The accountability court judge Mohammad Bashir resumed hearing of the reference against Sharif family filed by NAB after Nawaz Sharif appeared in the court.
At the outset of the proceedings, Nawaz's counsel Khawaja Haris submitted a petition in the court requesting that answers of the remaining questions should be recorded after cross-examination of witnesses in other two cases.
Judge Mohammad Bashir; however, turned down the request after prosecutor raised objections over the petition.