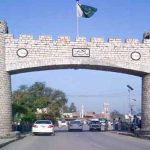 LONDON: Former Prime Minister and leader of the Pakistan Muslim League (N) Nawaz Sharif has said that there are two judges on the current bench of the Supreme Court, who have given a decision against him, adding that if the bench itself is not acceptable, then how will the decision be accepted?
Speaking at a press conference in London, Nawaz Sharif said that Attorney General of Pakistan and the civil society were calling for full court of the Supreme Court to decide the constitutional issue, then what is the insistence on. "This is a national issue, not an issue of emptying a truck, a rickshaw or a plot," he said, adding that bench like this was formed in 2017 which has made the future of the country dark.
He said, "in our era the electricity bill was low, we also ended load shedding, the motorways were being built in the country, terrorism was being eradicated in the country." He added that the reserves of foreign exchange were at the highest level during the PML-N tenure, today we have to request for a billion dollars.
He said that the decisions of these benches have put the nation on the brink of destruction. Saqib Nisar and other retired judges should tell the nation that why he was declared ineligible. Pakistan was going to be included in the list of developed countries in a few years.