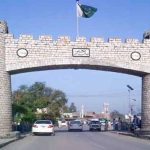 ISLAMABAD: The disqualified prime minister and Pakistan Muslim League-N (PML-N) President Nawaz Sharif has criticized judiciary for double standard of justice.
According to media reports, the ousted premier in a meeting with Party workers at Punjab House said that judges should speak through their judgments.
The former premier also said that a campaign of revenge had been launched against him and added that he would face every conspiracy.
A delegation of lawyers has also called on the PML-N chief at Punjab House.