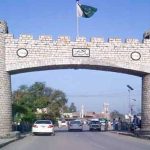 ISLAMABAD: Former prime minister Nawaz Sharif Thursday met his brother and opposition leader in National Assembly Mian Shahbaz Sharif at the Parliament House.
According to reports, they held one on one meeting at the Chamber of the opposition leader.
They discussed the accountability court's verdicts in the remaining two corruption references against Nawaz.
According media reports, they decided that if the verdicts were against Nawaz Sharif, then the PML-N would start mass contact movement, if the decision was in Nawaz's favour then the party would remain silent.
Meanwhile, talking to newsmen after meeting, Nawaz Sharif said that the people of Pakistan are aware of the reasons behind graft cases against him.
The PML-N leader said that there will be a positive outcome in the national politics from decisions taken by the senior party high command.
He said that the country progressed on every front whenever Pakistan Muslim League-Nawaz came in power.
"We ended load shedding, terrorism, made motorway, brought CPEC," he said, "international community recognises the development projects we initiated."
Nawaz said that the PML-N government enhanced national defence to the maximum level.
The PML-N leader said that the rising inflation has drastically impacted poor.
"We had limited inflation rate but the incumbent government has brought it to a drastic level. The poor don't know what he should do now."
An accountability court on Wednesday reserved verdicts in the remaining two corruption references against former premier Nawaz Sharif, which would be announced on Monday.