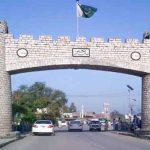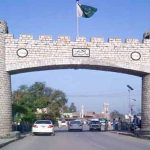 LAHORE: Former prime minister Nawaz Sharif and his daughter Maryam Nawaz have departed from Abu Dhabi after their flight was delayed and are expected to reach Lahore at 8:50pm. They had left London a day earlier, a week after the two were sentenced in the Avenfield reference.
The National Accountability Bureau (NAB) has disclosed that it has arranged two helicopters, expected to shift the father-daughter duo to Adiala jail in Rawalpindi as soon as they land. NAB has also deployed two teams each at Lahore and Islamabad airports for this purpose.
NAB Chairman Justice (retd) Javed Iqbal has warned that strict action will be taken against anyone who obstructs the arrest of the PML-N leaders. The PML-N, however, has claimed that it will only take out a peaceful rally at the airport to welcome its leader.