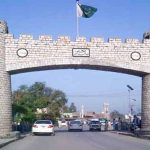 ISLAMABAD: The accountability court on Thursday granted exemption to former Prime Minister Nawaz Sharif and his daughter Maryam Nawaz from personal appearance before the court in today's hearing of Avienfield properties reference.
The court resumed hearing of the reference filed by National Accountability Bureau (NAB) as the ousted premier Nawaz Sharif, his daughter Maryam Nawaz and son-in-law Capt. Retd Safdar reached the court.
As the hearing began, Sharif family's lawyer requested the court to exempt his clients from personal appearance citing that the former premier was unwell.
Accountability Judge Muhammad Bashir granted permission to Sharif and his daughter Maryam to leave after marking their attendance.
However, the judge directed Capt. Retd Safdar to remain present in the courtroom.
The court then briefly adjourned the hearing which will resume in a while.