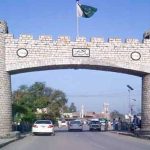 ISLAMABAD: The federal cabinet has decided to put the names of Mian Nawaz Sharif and Maryam Nawaz on exit control list (ECL) while efforts would be made for bring back Ishaq Dar, Hasan Nawaz and Hussain Nawaz to Pakistan.
Briefing media after cabinet meeting, the Minister for Information and Broadcasting Division Fawad Chaudhry Monday said that as the Avenfield properties belonged to Pakistan, therefore, the government would approach the courts in the United Kingdom in this regard.
He said that the law and the interior ministries have been directed to act upon the red warrants that were issued last month.
"Eliminating corruption is an important part of our [government's] policy," Chaudhry continued, adding that there will be no political appointments in Pakistan Tehreek-e-Insaf's government.
He hoped that the PTI would also win the presidential election, as the ruling party has majority in the electoral college.
He said that the cabinet decided to summon Dutch ambassador to lodge protest over blasphemous cartoons contest and convey the sentiments of Pakistani nation.