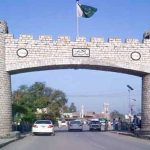 ISLAMABAD: Former prime minister Nawaz Sharif on Tuesday continued to record his statement in response to 29-page questionnaire handed over by accountability court regarding National Accountability Bureau (NAB) Avenfield reference.
During a hearing headed by Justice Mohammad Bashir, Nawaz Sharif told that Akhtar Raja was cousin of Panama Joint Investigation Team (JIT) head Wajid Zia. Raja's statement in court was biased, he added.
Earlier, Nawaz Sharif told the details of all the public offices he held so far. He also answered the question related to the formation of Panama Joint Investigation Team (JIT).
I am 68 years old and I have served as Chief Minister of Punjab and Prime Minister of Pakistan. I had raised objection over JIT members under Article 10 (A) of the Constitution. JIT members were having political affiliation as Bilal Rasool was nephew of former Punjab governor, Nawaz recorded.
He said that son of Mian Azhar, Hamad Azhar took picture with Imran Khan in 2017, adding that Bilal Rasool had given anti-Pakistan Muslim League-Nawaz (PML-N) statements.
Earlier, Khawaja Haris, the counsel of Sharif family had obtained verified data of Panama Leaks case from Supreme Court (SC) ahead of recording his clients' statements in Avenfield reference.
The record included petitions against Sharif family, written replies of the parties, ex-Prime Minister Nawaz Sharif's review petition and other documentations.