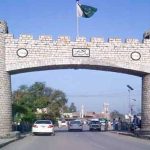 The Islamabad High Court has declared former prime minister Nawaz Sharif an absconder in the Avenfield and Al-Azizia Steel Mills cases.
The money he paid as surety for his bail will be forfeited now. His guarantors have also been issued notices for December 9.
Justice Aamer Farooq and Justice Mohsin Akhtar Kayani heard the case on Wednesday and announced the verdict after announcing the move earlier in the day. The NAB prosecutor has also submitted a petition to have Nawaz's appeals against his sentences thrown out. During the proceedings to declare Nawaz an absconder, the Foreign Office and FIA officers handling the case recorded their statements.
The court said on Wednesday the PML-N founder, who is currently in London, has been given enough time and yet no one has been appearing in court on his behalf. Justice Mohsin Akhtar Kayani remarked that the court also must review the conduct of former judge Arshad Malik who announced the Al-Azizia verdict against Nawaz. He said the steps taken by the Lahore High Court will not affect the proceedings of this court. Malik had submitted his affidavit in court and it will be looked into. The hearing has been adjourned till December 9.
Nawaz had been sentenced to seven and 10 years in prison in the Al-Azizia Steel Mills and Avenfield flats references respectively. The former premier's sentence in the Al-Azizia reference was suspended. He has filed an appeal seeking its annulment.