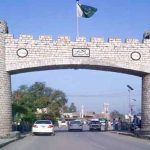 ISLAMABAD: Former Prime Minister Nawaz Sharif on Tuesday filed a review petition in Supreme Court against Panamagate bench verdict that resulted in his disqualification.
According to initial details, a copy of the decision has also been asked from the top court whereas Sharif's children are also likely to file the petition as their lawyer Salman Akram Raja has started preparations.
The three review appeals, in reply to the petitions filed by Imran Khan, Sheikh Rashid and Sirjul Haq, were filed by Nawaz's lawyer Khawaja Harris. The five-member apex bench that took the unanimous July 28 decision last month will hear the review petition.
Harris has also submitted relevant documents concerning the iqama — a United Arab Emirates work visa — that led the judges to declare Nawaz "unfit to hold office".
Five more appeals are expected to be filed soon by Nawaz's sons — Hassan and Hussain Nawaz; his daughter Maryam Nawaz; Captain Safdar; and Ishaq Dar.