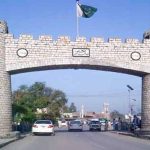 ISLAMABAD: Pakistan Muslim League-Nawaz supreme leader Nawaz Sharif has said that former president Asif Ali Zardari was afraid to launch operation against terrorism in the country.
Talking to party leaders and workers in Islamabad, Nawaz Sharif said he decided to take action against terrorism and first kicked off Karachi operation.
He asked Pakistan People's Party (PPP) and its Co-chairman Zardari as to why they did not took the initiative against terrorism.
Nawaz Sharif said that PPP has been ruling over Sindh for ten years but did nothing for the province.
The former premier said that it is a matter of pleasure for him that he has worked only for Pakistan.
"Today's Pakistan is far more different than that of 2013", said Nawaz Sharif and added that it is because we decided to put the country in order.
Without mentioning Pakistan Tehreek-e-Inaf (PTI) Chairman Imran Khan, Nawaz Sharif asked whether new Pakistan could be founded with lies and hypocrisy.
"You had claimed to make new Pakistan but in fact you are deceiving the nation", he added.
The PML-N supremo said that "hired" people have reached the Senate and asked his party leaders and workers to make promise for foiling such cheap tactics.
He asked the nation to make an example of turncoats (Lotay).
Nawaz Sharif further said that Hamza Shehbaz, Maryam Nawaz and we all will mobilize the public against such tactics in election campaign.
He asked party leaders and workers to be prepared for the campaign and said that we will undertake full pledge electioneering after Ramadan.