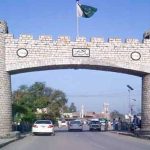 ISLAMABAD: Chairman Pakistan Tehreek-e-Insaf (PTI) Imran Khan has said Thursday that Prime Minister Nawaz Sharif lied on the floor of the parliament as well as in the Supreme Court to save his corruption worth billions.
While talking to media outside SC, Imran Khan said that Nawaz Sharif would have talked about Qatari letter in any of his speeches had it been real.
Imran Khan added that Hussain Nawaz did not mention Qatari letter in his interview as well. The whole opposition is demanding clarification from Sharif family, Khan continued.