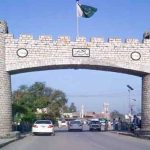 ISLAMABAD: Pakistan's former prime minister is likely to appear before an accountability court on Oct 2.
Local media reported on Saturday that Nawaz Sharif had been consulting with his lawyers with regard to three corruption references being filed against him by NAB. He would reach Islamabad from Lahore on Sunday, reports added. Reports further said that the former prime minister's plan to visit London could not be finalised so far.
Earlier on Tuesday, former prime minister Nawaz Sharif had appeared before a National Accountability Bureau (NAB) court in connection with the three corruption references.
The court had summoned the ex-PM again on Oct 2 for formally indicting him in the three separate references.