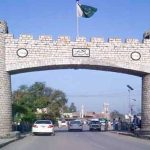 ISLAMABAD: The Islamabad High Court (IHC) on Tuesday will resume hearing of an appeal filed by former premier Nawaz Sharif against his conviction in the Al-Azizia reference.
The division bench comprising Justice Aamer Farooq and Justice Mohsin Akhtar Kayani are scheduled to preside over hearing of the appeal.
However, Sharif has sought exemption from personal appearance in an application before a division bench of the IHC.
In the application, Sharif maintained that the Supreme Court of Pakistan (SCP) has granted him a six-week bail for medical treatment, and owing to his medical condition, he would not be able to appear before the court on Tuesday.
The application further mentioned that he was being treated at the Sharif Medical City hospital under 24-hour medical care.
Besides, a health certificate stating about his updated medical condition was also attached with the application.
The application stated that he has been suffering from heart ailment and kidney disease, and has to undergo several tests daily, and therefore he may be exempted from personally appearing during the hearing of the appeal.
On March 26, the SCP had granted bail to former premier Nawaz Sharif for six weeks against a surety bond of Rs5 million in a petition filed on medical grounds in Al-Azizia corruption reference; however, with a restriction that he cannot leave the country.
Sharif's defence counsel Khawaja Haris pleaded with the court to grant his client bail as he would need eight weeks for medical treatment, but the court accepted his bail for only six weeks.
A three-member bench headed by Chief Justice of Pakistan Asif Saeed Khosa – also comprising of Justice Sajjad Ali Shah and Justice Yahya Afridi – heard Sharif's appeal against a Feb 25 Islamabad High Court (IHC) decision to reject his bail on medical grounds.
The PML-N supreme leader was sentenced to seven years in prison and was fined Rs1.5 billion and $25 million in the Al-Azizia corruption reference by an accountability court on December 24, 2018. However, he was acquitted in another reference related to Flagship Investments.
Besides, he was also disqualified from holding any public office for the period of 10 years. The disqualification will go into effect following his release from jail after serving the seven-year sentence.