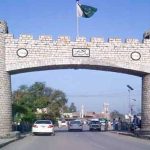 ISLAMABAD: After receiving medical treatment and tests at PIMS hospital, former prime minister Nawaz Sharif has been shifted back to Adiala Jail.
Doctors at PIMS hospital have declared his condition as stable after conducting several medical tests.
On Monday morning, Mr Sharif's ECG, diabetes, blood and urine tests were conducted. According to reports, available with Dawn, the test results were normal.
Mr Sharif's personal physician Dr Adnan also visited the hospital and checked him.