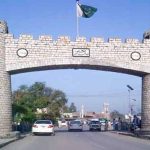 LAHORE: Pakistan Muslim League-Nawaz (PML-N) leader Nawaz Sharif said on Friday that they will face every sort of situation courageously.
Talking to his party workers, Sharif maintained that hurdles were also placed in their way in the past. "We were not afraid of the obstacles before and will not be now," he said.
The PML-N leader urged the party workers to remain united and play their role in public communication.
He stressed that he will not get afraid of the conspiracies being done by the opponents. "We faced false cases in the past, will also face them now," said Nawaz.
Nawaz Sharif offered Jummah prayer in Jati Umra along with the party workers and listened to their queries.
Earlier, a milad ceremony was conducted at his residence. Nawaz Sharif also attended the milad in which special prayers were offered for the prosperity of the country.