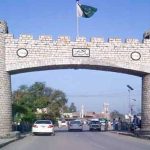 ISLAMABAD: Chairman PTI Imran Khan says that it seems that former Prime Minister Nawaz Sharif wants his disqualification, and it seems like General Retd. Bajwa's current policy is still being followed – this means that elections would likely be rigged.
He was talking to correspondents of foreign media at Zaman park on Tuesday. He said that for the first time, the people did not accept regime change. He said that such people were being appointed in Punjab, who were involved in May 25 incidents.
The PTI chief said that he has never seen such a level of political victimization before, and that it seems that the policies of Gen Reted Bajwa are still being followed. He said that the country will only move forward when there is a rule of law in Pakistan, and that he made the biggest mistake in giving Gen Bajwa an extension.
Imran Khan said that the government has stuck in Tosha Khan case as the court has asked for details, which were not being provided.
He said that court arrest was a peaceful movement, and the PTI has second option of protest. "We could not afford terrorism. Afghan Taliban are not against Pakistan," he said. He asked that would someone tell the reason of Rs 100 rise in the price of dollar and petrol.
Meanwhile, sources said that the PTI chief told a meeting of the party spokesmen that two assassins from South Waziristan have been tasked for his assassination.  He said that target killers from South Waziristan have been given task of his assassination. "The target killers have been paid and I have evidence of this," he claimed.