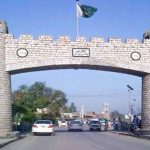 ISLAMABAD: Nawaz Sharif's profile has been taken down after the Supreme Court of Pakistan (SC) disqualified him as a Member of the National Assembly (MNA).
The Supreme Court, in its verdict of Panama Papers Case, found Nawaz Sharif guilty of not declaring his assets and disqualified him as a parliamentarian.
Election Commission of Pakistan (ECP) had issued the notification of his disqualification on Friday night.
His name and profile was also taken down from the website of Parliament's lower house.
Sharif will shift to Punjab House from Prime Minister where a key meeting regarding the interim prime minister will be held.