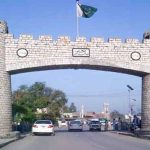 ISLAMABAD: Opposition Leader in the National Assembly Syed Khursheed Shah on Wednesday has said that the ousted prime minister Nawaz Sharif should not have submitted a false affidavit to the Supreme Court (SC).
The Pakistan Peoples' Party leader said that that he did not think the former prime minister fooled the people of Pakistan.
He maintained that the Supreme Court had given its decision after a detailed examination of the case and the judgment would continue to dishonor the Pakistan Muslim League-Nawaz party leader.
Shah said that Nawaz's case was one of its own in the country's political and judicial history.