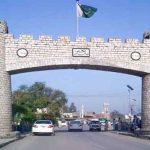 ISLAMABAD: Former prime minister Nawaz Sharif on Thursday said language being used by judges is not appropriate, vowing to defy any attempt from judiciary to remove him as president of the Pakistan Muslim League-Nawaz.
Speaking to media after appearing before accountability court, he said "I don't think, it is appropriate for judges to use such a language.
Imran Khan is also using this language. If chief justice too start using such language, then what exactly is the difference between him and Imran Khan".
Sharif said he was not ready to receive lectures in morality from judges who took oath from Pervez Musharraf.
"They want to remove me from party's president-ship, but I will not accept such a decision."
The former prime minister said he was not involved in any sort of corruption.
The former prime minister was apparently responding to the observations made in the Supreme Court yesterday during hearing of a case pertaining to the determination of the period of disqualification of a person under Article 62(1)(f) and election of a disqualified person as party head. "Can a thief or member of a drug mafia become the head of a party?" the chief justice asked during the hearing.
Meanwhile, the accountability court has rejected pleas of Nawaz, Maryam and Capt (r) Safdar seeking exemption from personal appearance as they want to visit Begum Kulsoom Nawaz who is under treatment at a London cancer hospital.
The National Accountability Bureau (NAB), has sought travel ban on the former first family. In a letter moved to the interior ministry the anti-graft body asked the authorities to put their names on Exit Control List (ECL) since they were facing references in the court.