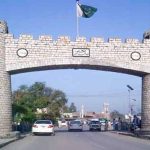 ISLAMABAD: Former prime minister Nawaz Sharif on Thursday warned the superior judiciary to stop disrespecting Constitution of the country adding that no compromise would be made on the 'respect of vote.'
While addressing the PML-N workers in Islamabad, Pakistan Muslim League – Nawaz supremo said his party must further mobilize the citizens for the cause of democracy. "Our country will only continue on the path of development if the vote of the citizens is not respected," he said.
The veteran politician said a majority of his party's leaders are brave and not to be intimidated easily and disrespecting the Constitution should not continue anymore.
Discussing corruption cases against him, the veteran politician advised his party workers to not lose hope even if he was jailed.
"I have always respected the institutions,' he said, adding that his case 'was not based on abuse of power or corruption allegations.'
He stressed that his party made sincere efforts to work for the betterment of the country and its citizens.
Sharif stated that those leaders of the party who turned their coats during hard times were in fact never aides of PML-N from the very first beginning. Sharif apprised attendants that he had always initiated long marches to restore respect for state-institutions and sanctity of judiciary.
While commenting on the political set-up, Sharif stated that every premier of India had completed his tenure while deploring at the same time that every prime minister of Pakistan was either ousted or imprisoned. He lamented that the [aforementioned] process has been in practice since past 70 years.
"I have not yet got answered of the question that why I was imprisoned [in 1999]", wondered Sharif.
Apprising attendants about economic achievements of incumbent government, Sharif stated that ruling PML-N added 10000MW electricity in the national grid. "We resurrected dead projects like Nandi Pur Power Project, laid foundation stone of motorways while new airports are being constructed across country", stated Sharif.
Disgruntled Sharif stated that he was not the one who fear anyone or dither. "Air becomes thick with rumors whenever I travel to London. On the contrary, those who make false prophecies are always proved wrong", stated Sharif.