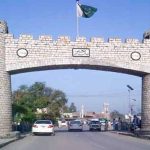 ISLAMABAD: The doctors, tending to former prime minister and Pakistan Muslim League-Nawaz (PML-N) supreme leader Nawaz Sharif, have suggested to shifter the former premier to hospital after his condition deteriorated.
A team of doctors from Pakistan Institute of Medical Sciences (PIMS) conducted the medical examination of Nawaz Sharif inside Adiala Jail.
According to media reports, blood clots have been identified in Nawaz Sharif's tests while his ECG has also been reported as unsatisfactory.
Head of the doctors' team Dr. Naeem Malik suggested that Nawaz Sharif should be transferred to Coronary Care Unit (CCU).
Meanwhile, the jail administration has contacted the caretaker government for permission to shift Nawaz Sharif to hospital.