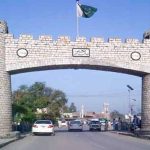 ISLAMABAD: The former prime minister Nawaz Sharif, who is being meted out treatment in Pakistan Institute of Medical Sciences (PIMS), has wished to be shifted back to Adiala Jail after his condition improved.
According to sources, health condition of Nawaz Sharif is getting better and the swelling in his feet has reduced.
A team of PIMS's doctors will conduct different medical tests and Electrocardiography (ECG) of Nawaz Sharif today.
Meanwhile, Nawaz Sharif has expressed the wish to be shifted back to jail saying he did not want to stay in hospital any further.
Nawaz Sharif has been serving prison sentence in Adiala Jail after he was convicted by an accountability court in Avenfield corruption reference; however, he was shifted to PIMS when his health deteriorated.