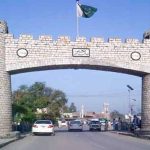 ISLAMABAD: The accountability court on Wednesday dismissed Nawaz's plea seeking the conglomeration of three references against him filed by National Accountability Bureau (NAB) and indicted the former premier in London flats, Flagship Investment Ltd and Al Azizia & Hill Metal Establishment references.
Earlier, the court resumed hearing of the corruption cases against former prime minister Nawaz Sharif and his family and dismissed Nawaz's request seeking to merge three references in a brief verdict the court reserved on Tuesday.
A plea of the same nature filed by Nawaz had earlier been rejected by the accountability court Judge Muhammad Bashir but was re-heard on the order of the Islamabad High Court (IHC).
The Judge framed charges against Sharif in each of the three references of NAB; however, the ousted prime minister rejected all the corruption charges and opted to contest them.
Nawaz said in court that he was denied the right to a fair trial and his basic rights were not protected.
When asked by the judge if he had received copies of the indictment, the former premier nodded in the affirmative. He also signed copies of the indictment.
The former premier also said that as the Supreme Court had given the trial court six months to wrap up proceedings in the four references, hence each case would be given only a month and a half by the court.
However, the judge remarked that the three references against him would be heard concurrently so the trial is wrapped up in time.
The court then adjourned hearing of the references against Nawaz Sharif and his family till November 15.
Nawaz and his family are facing three corruption references filed by the NAB in light of the Supreme Court's judgment in the Panama Papers case.
The former premier along with his daughter Maryam Nawaz and son-in-law Captain (retd) Safdar arrived back at the Punjab House from Murree and then reached the court under an extensive protocol.
Several Pakistan Muslim League-Nawaz (PML-N) leaders including Asif Kirmani, Marriyum Aurangzeb, Pervez Rashid and Talal Chaudhry were also present in the court while the party workers chanted slogans as Nawaz Sharif arrived at Judicial Complex.
A day before, Nawaz Sharif, his daughter Maryam Nawaz and son-in-law Captain (r) Safdar appeared before the court during which their counsel Khawaja Harris argued that all three cases are of same defence and their witnesses are also same, therefore, it is requested to club them.
Meanwhile, talking to media outside the court, Nawaz Sharif said he knew that today's decision would not be in his favour.
He said that the "anger and bias of judges" have surfaced in their words adding that this would become a black chapter in the country's history.