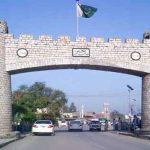 ISLAMABAD: Prime Minister Imran Khan has said that the housing project he recently announced will create six million jobs.
In his message on twitter, the Prime Minister said that the government had launched its 'most ambitious landmark housing policy of building five million homes in five years that will create ample job opportunities.
He added that this project would provide affordable houses for less privileged strata of society and create demand in 40 industries directly involved in house building & attract FDI.
Let it be known that Prime Minister Imran Khan has announced the Naya Pakistan Housing Program under which, five million houses will be build in seven districts across the country.