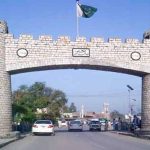 KARACHI: Pakistani 'pop queen' Nazia Hassan is being remembered throughout the nation as well as by music-lovers around the world for she passed away on this day almost two decades ago.
The music industry's sweetheart had died on August 13, 2000, at the young age of 35, in London, following a prolonged battle with lung cancer.
The game-changing star, who was born on April 3, 1965, sprung to popularity through Pakistan Television's (PTV) programme Sung Sung and shot to unexpected fame to become one of Pakistan's most famous celebrities in the 70s and 80s — a pride for the country.
Her award-winning single "Aap Jaisa Koi" — sung at the age of 13 for Indian movie Qurbaani — made her a beloved icon both at home and in South Asia. She bagged a Filmfare Award, becoming the first Pakistani to win the prestigious accolade, and, along with her brother Zohaib, went on to sell over 60 million records worldwide. The duo released Disco Deewane in 1981.
Pakistan's contemporary music scene is forever indebted to the little girl whose music career started when she was 10 years old, in Kaliyon ki Mala, and who broke predictions as well as glass ceilings. She redefined the country's pop music, with the 80s kids remember her songs — such as "Dum Dum Dede" and "Akhein Milane Wale" — quite well.
The dreamy and talented singer was not only blessed with an angelic voice to serenade audiences but with an empathetic heart as well. Her philanthropic work also won her win several accolades. She joined the United Nations in 1991 and had worked for United Nations Children's Fund (UNICEF).