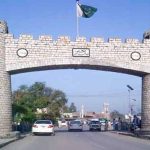 LONDON: UK's National Crime Agency (NCA) Tuesday confirmed recovery of heroin from Pakistan International Airlines (PIA) PK-785, BBC reported.
Quoting a statement issued by NCA, the BBC reported that National Crime Agency and Border Force officers found heroin form PIA plane at Heathrow airport on Monday, May 15. No arrests have been made, enquiries are ongoing.
However, a spokesperson for PIA said that the airline management in London was trying to find out reasons behind the searching of the plane and reports of detention.
He said the crew members were not detained. According to the spokesperson the 13 crew members which included the pilot had finished their duties after flying from Islamabad to London. They were never scheduled to fly on PK-785 from London to Lahore in the first place, the spokesperson added.
According to the spokesperson, PK-758 landed in Lahore earlier today accompanied with a new crew. The original crew stayed back in London after its duty had ended, as per schedule, the spokesperson claimed.
The spokesperson further added that passports of the crew members had been returned.