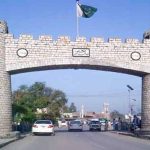 QUETTA: Chief Justice of Pakistan (CJP) Justice Mian Saqib Nisar on Wednesday said that it is important for all the masses to learn the law and necessary for judges to know their jurisprudence and laws.
While addressing an event in Quetta, he remarked that the people come to judges first seeking justice. He remarked that the judges in the country are not using their competence to fullest. "We the judges, act in accordance with law and law alone," he asserted.
He lamented, "where have all the capable judges gone? Maybe we don't have the resources of passion now."
Chief Justice Nisar said that judges should show more passion. "You are a part of a respected profession."
"We have to bring our house in order. This is the start of our judicial reforms. We must appreciate facts. Superior courts are not courts of facts. Superior courts are courts of laws," the top judge added.
"We are the top privileged civil servants," he said, adding that the salaries and facilities available to judges are more than similar grade officers in other departments. "We have to justify our incomes and facilities."
Speaking about the cases which continue for years, Chief Justice Nisar remarked that he doesn't understand how the trial of cases can go on for 30 to 40 years.
"What is the fault of the person who is seeking justice? How can it take 15 years for a case's trial to conclude? I don't understand this," he added.