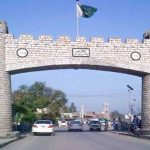 NEW YORK: Pakistan s permanent representative to the United Nations Dr Maleeha Lodhi while speaking during the UN General Assembly debate on Afghanistan on Thursday said that Pakistan has long called for political solution to conflict in Afghanistan and is gratified that this is now confirmed by international consensus.
She said that dialogue between government in Kabul and Afghan Taliban are the only way to end Afghanistan s long night of suffering and added that the world community can help to promote reconciliation.
Maleeha Lodhi said that for over 30 years Afghan war and strife have produced grave consequences for Pakistan s security, stability and economic development.
She further said that destinies of people of Pakistan and Afghanistan are intertwined and cemented by age old bonds of kinship, faith and shared history. "Pakistan opened its hearts and homes to over 3 mil Afghan refugees and sustained them for over 30 years," she said.
Maleeha Lodhi said that Pakistan wishes to see Afghan refugees return to their homeland voluntarily, safely and with dignity, sooner rather than later.