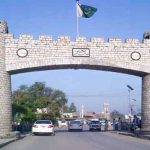 ISLAMABAD: Pakistan Muslim League-Nawaz (PML-N) Senatorr Nehal Hashmi has been arrested on the orders of the apex court and has been disqualified for five years.
The PML-N leader was arrested by police from the courtroom after the verdict was read out by Justice Asif Saeed Khosa.
Nehal Hashmi has been sentenced to one month imprisonment and has been fined Rs 50,000. In case of failure to pay the fine, an additional one month of imprisonment will be added to his sentence.
Nehal Hashmi will be sent to Adiala Jail where he will serve his imprisonment sentence.
The three-member bench headed by Justice Asif Saeed Khosa and comprising Justices Dost Mohammad and Maqbool Baqar gave the decision today in a 2-1 order. Justice Dost Mohammad refrained from commenting on the decision and stayed silent instead. He voted against the decision.
The Supreme Court of Pakistan took a suo moto notice of Nehal Hashmi's incendiary speech from May 31 in which the PML-N leader targeted judges of the apex court.
Nehal Hashmi had targeted 'enemies' of former Prime Minister Nawaz Sharif whose disqualification case was being heard by judges of the apex court back then.
"You are in service now but remember now–you will retire tomorrow," he had thundered. "You will not be spared."
Hashmi had tendered an unconditional apology for his remarks a couple of days ago. The apex court rejected his apology and announced the verdict.