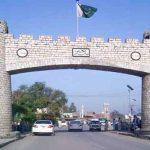 ISLAMABAD: The National Electric Power Regulatory Authority (NEPRA) on Tuesday reduced power tariff by Rs2.08 per unit under the monthly fuel adjustment plan.
The tariff reduction will be passed on to consumers from next month.
According to Nepra, around 6.43 billion units were sold in March and the generation cost remained Rs6.04 per unit. Electricity was sold to consumers at Rs8.09 per unit.