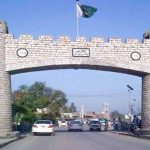 ISLAMABAD: Power tariff is expected to go up as the Central Power Purchasing Agency (CPPA) has requested the National Electric Power Regulatory Authority (NEPRA) to increase electricity rates by 98 paisa per unit on account of fuel price adjustment.
If granted, the increase in power rates will be for a month on account of fuel price adjustment for electricity consumed in November 2019.
According to CPPA, the cost of electricity generated in the above mentioned month from gas was Rs 6.85 and the cost of electricity produced by RLNG was Rs 10.05. NEPRA will decide on Jan 29 whether to raise power tariff or not.