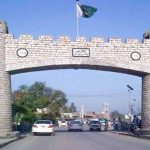 ISLAMABAD: National Electric Power Regulatory Authority (NEPRA) has come up with a relief to the country's masses as it has approved reduction in power tariff by 2.60 rupees per unit.
Central Power Purchasing Agency (CPPA) had requested the NEPRA to decrease power tariff by Rs 2.59 per unit. The NEPRA has slashed the power tariff in fuel adjustment charges.
Consumers around the country will get benefit of 20 billion rupees from the reduction in power tariff. The decrease in power tariff will be applicable from December billings.
The decrease in power tariff will not be applicable to K-Electric consumers while the consumers having less 300 unit bills, will also not get any relief from the NEPRA move.