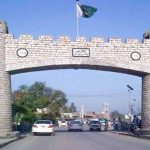 ISLAMABAD: The National Electric Power Regulatory Authority (Nepra) on Thursday approved a reduction of Rs3.24 per unit in power tariff on account of fuel cost adjustment for the month of January 2018.
At a public hearing on a petition filed by the Central Power Purchasing Agency-Guarantee (CPPA-G), Nepra decided that a relief of Rs3.24 per unit would be passed on to consumers as the fuel cost in power production turned out to be lower than earlier estimate for January.
In its petition, the CPPA-G had requested a tariff reduction of Rs2.97 per unit to adjust the impact of lower fuel cost. Overall, the consumers will receive a benefit of around Rs27 billion in their electricity bills for February.
The tariff relief will be given to domestic consumers across the country except for the consumers served by K-Electric. It will also not be available to the domestic consumers that consume up to 300 units per month as they are already subsidised.