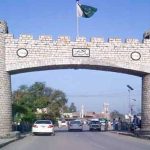 ISLAMABAD: Pakistan People s Party (PPP) chairman Bilawal Bhutto Zardari has on Friday said that he never called the democratically elected Prime Minister Nawaz Sharif or Muttahida Qaumi Movement (MQM) founder Uncle Altaf Hussain as traitors.
Speaking to media after a meeting with Jamiat Ulema-i-Islam-Fazl (JUI-F) chief Maulana Fazlur Rehman, Bilawal said that he could never even think of terming Uncle Altaf or the PM as traitors. He said that he had serious differences with the way the PM was running the government, and especially the foreign policy, but he never thought of him as a traitor. He added that he belived the PM was a partriotic Pakistani and a democratically elected PM of Pakistan.
Snubbing the suggestion by Pakistan Tehreek-e-Insaf (PTI) chief Imran Khan about getting rid of PPP s co-chairman Asif Ali Zardari, Bilawal said that this was a notorious suggestion. He said that first the minus-one formula was implemented when PPP founder Zulfiqar Ali Bhutto was murdered . "Then they implemented minus-one when my uncle Shahnawaz was murdered; then through the murder of my other uncle Murtaza Bhutto; then with the murder of my mother Benazir Bhutto; now they are saying Zardari should be gotten rid of; in some years, they ll be saying minus-one Bilawal from PPP", he said.
Bilawal had met Maulana Fazlur Rehman earlier today in Islamabad and the two leaders talked to the media after the meeting. Bilawal told that he had shared some suggestions with Maulana. Fazl said on the occasion that he d convey Bilawal s message to PM Nawaz Sharif.