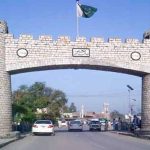 KARACHI: The people have been warned from sharing their bank account information on a phone call or SMS.
The State Bank has issued a warning to over 60 million account holders in Pakistan, said its spokesperson Abid Qamar.
You may have received text messages from private banks which lead to a webpage asking for your information. These are sent by hackers, said Qamar.
Many people have complained their personal account information was leaked after clicking on a similar link.
If someone asks for your personal account information, you can register a complaint with the Consumer Protection Department of the SBP. To open the link, click here.
The messages sent by banks after any transaction are free of cost. The banks charge money for SMS alerts when users withdraw or deposit money on their visit to a bank, he said.
The state bank has even told different banks to not ask the account information of people through SMS, calls or email.