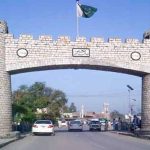 ISLAMABAD: The opening of new Islamabad International Airport has been delayed and it will be now functional from May 3 instead of April 20, a Civil Aviation Authority (CAA) official said Wednesday.
CAA director planning Nadir Shafi Dar has said that the flight operation at new Islamabad Airport could begin on May 3.
The official said domestic and international airlines had been conveyed the message of delay in opening of the airport.
Earlier, Secretary Aviation Sqn Ldr (R) Muhammad Irfan Elahi had told The News on Monday that Despite non-availability of gas and some other issues beside a major water pipeline leakage, the New Islamabad International Airport is set to be operational on Friday (April 20).
Aviation secretary confirmed that formal inauguration has been moved from April 23 to May 1 without clearly spelling out the reason for the postponement. However he insisted that airport would become functional on April 20 as per the original plan.