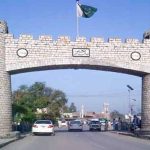 KARACHI: A new strategy has been chalked out by the law enforcement agencies nab the former SSP Malir Rao Anwar who is on the run in the extrajudicial killing of innocent Naqeeb Mehsud.
According to media reports, the phone records of Rao Anwar since emergence of news pertaining to Naqeeb's fake encounter would be traced.
The former SSP Malir is under scrutiny over his alleged involvement in the extrajudicial killing of Naqeebullah Mehsud.
The Supreme Court on Friday issued contempt of court notice to Anwar and directed to freeze all his bank accounts over his failure to appear in the court.